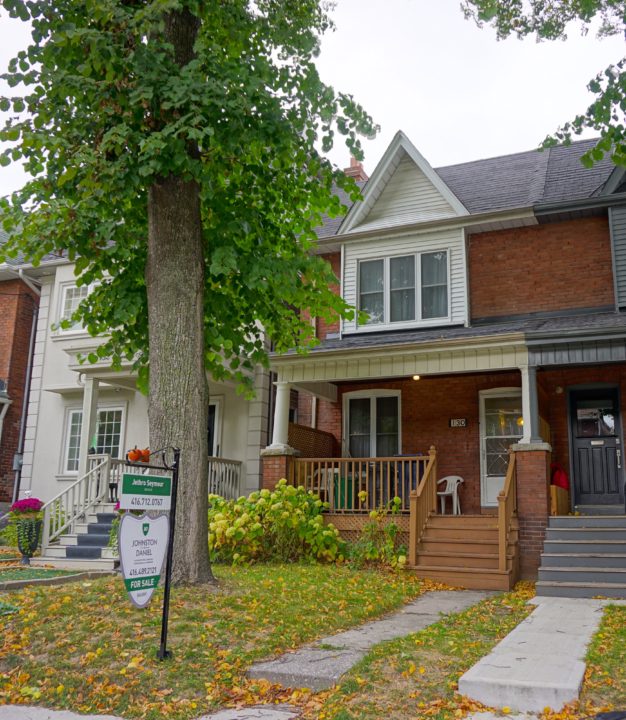 A Great Opportunity in Wychwood is Waiting for You!
Welcome to 130 Ellsworth Avenue, located in one of Toronto's best neighbourhoods.
Situated close to the famed Wychwood Barns, this 2-storey, 3 bedroom, 2 bathroom semi-detached home is waiting for your personal touches. The home features good sized rooms, a main floor powder room, and laneway access to your private, detached garage.
Originally a streetcar maintenance facility over a century ago, Wychwood Barns has developed into a favourite spot for many Torontonians and their families. The community centre and park is stretched along 60,000 sq. ft. of land and contains a public green space, farmer's market, and a greenhouse, amongst other great amenities. Wychwood Barns has become integral to Toronto's cultural identity, turning the surrounding area into a highly sought after place to live.
---
MAIN FLOOR
LIVING ROOM – 12'3" X 10'6"
Decorative fire place, non-functioning
South-facing window
Broadloom
Mirror over fireplace
Walk-through to dining room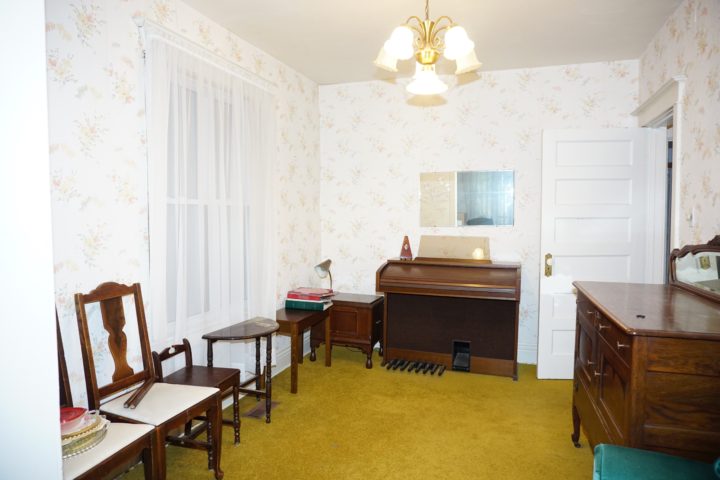 DINING ROOM – 12'2" x 9'6" (8'8" height)
Chandelier style light fixture
Broadloom
Walk-through to living room
West-facing window
HALLWAY 
Parquet flooring
Carpeted stairs
EAT-IN KITCHEN – 11'0 x 14'7" (8'1" height)
White tile flooring
Chandelier
Tile backsplash
Stainless steel sink
Oak trim and baseboards
North-facing window
Microwave, stove, fridge and dishwasher
Walk out to mudroom with powder room
MUDROOM – walkout to backyard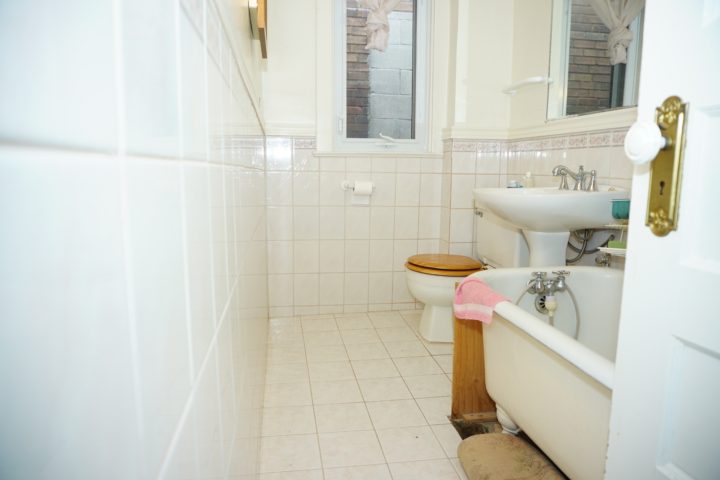 POWDER ROOM – 2'10" x 6'7" (6'9" height)
White tile
Toilet, sink
North-facing window
Off of kitchen
SECOND FLOOR
UPSTAIRS HALLWAY
Oak-strip hardwood flooring
Closet
Wall sconce
MASTER BEDROOM – 15'3" x 10'11" (7'10"height)
South-facing window, extended 1'5"
Broadloom
Ceiling fan w/ light
Closet
Coal fireplace
SECOND BEDROOM – 9'5" x 10'5" (7'11" height)
Wall sconce
Closet
Oak strip flooring
West-facing window
Baseboards
THIRD BEDROOM (with walk out to sunroom) – 8'10" x 15'4" (7'11" height)
Broadloom
Ceiling light fixture
Closet
North facing window
SUNROOM – 6'1" x 9'3"
Exposed brick wall
North and west facing windows
Linoleum flooring
SECOND FLOOR BATHROOM – 4'8" x 9'5" (7'11" height)
Claw foot tub
Pedestal sink
Toilet
West-facing window
Wall sconce
Tile flooring
Mirror over sink
LOWER LEVEL
BASEMENT – 37'4" x 14'7" (6'3" height)
Unfinished
PVC drain for powder & Cast iron stack
Concrete laundry sink
Washer and dryer
SCHOOLS
JK – Grade 6             Hillcrest Community School                    44 Hilton Avenue
(Note: Includes a full-time music program, a swim program and a co-op day care)
JK – Grade 6             McMurrich Junior Public School            115 Winona Drive
Grade 7 – 8              Winona Drive Senior Public School        101 Winona Drive
Grade 9 – 12            Oakwood Collegiate Institute                  991 St. Clair Ave. W.
---
LOT SIZE                         18.08 Feet x 101 Feet
PROPERTY TAX            $4,045.28
HEATING                        Forced air gas furnace
PARKING                        Laneway access to one car garage
POSSESSION                 60 to 90 Days
---
To book your private showing or inquire about price, call Jethro directly at 416-712-0767