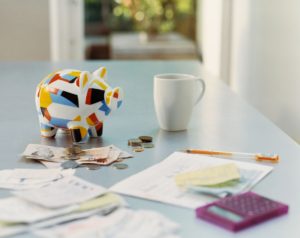 Provincial Land Transfer Tax Rate Changes Take Effect January
As if Ontario hasn't seen enough changes to its home buying laws recently, the Ontario government rolled out its next phase set to take place January, 1st, 2017. The plan is to double the maximum rebate offered to first-time homebuyers from $2,000 to $4,000, while increasing the land-transfer tax on homes that go for over $2 million.
With the average price of a home in Toronto and GTA sitting at $762,972 in October, this tax break is aimed at new buyers who want to enter the market.
Who will this affect?
For the most part, first-time home buyers. On the first $368,000 of a purchase price, first-time home buyers won't pay any land transfer tax and will then become eligible for the rebate in provincial land transfer tax (LTT). As of now, no land transfer tax is payable on the first $226, 500 of the value of first homes. It's estimated that over half of first-time buyers won't pay LTT.
In addition, LTT on homes going for over $2 million will rise from 2 per cent to 2.5 per cent, affecting less than 1 per cent of the population. This tax increase is expected to bring in $105 million per annum, which will be used to offset the rebate increase.
Commercial buyers will also be affected, as properties selling for over $400,000 will now be taxed at 2 per cent up from 1.5 per cent.
Purchasers who entered into agreements of purchase and sale on or prior to November 14, 2016 will not be affected by the rate change.
Who qualifies as a first-time home buyer?
In order to claim a tax refund as a first-time home buyer, the requirements are as follows:
The purchaser must be at least 18 years old.

The purchaser cannot have previously owed a home or had any form of ownership in a home, anywhere in the world.
The purchaser's spouse cannot have owned a home or had any form of ownership in a home, anywhere in the world, while he/she was the purchaser's spouse.

The application for the refund must be made within 18 months following the purchase.

The purchaser must occupy the home as his/her principal residency no later than nine months after the purchase. The purchaser might be asked to prove his/her residence during this period by surrendering hydro or cable bills.

In addition, the purchaser cannot have received in the past an Ontario Home Ownership Savings Plan (OHOSP) refund of LTT
Current Rates
Ontario's LTT tax haven't changed since 1989, which is partially why the province is pushing to modernize it to reflect the current market.
Below are the current land transfer tax rates:
Up to and including $55,000                                        0.5%
$55,000 up to and including $250,000                       1%
Over $250,000                                                                1.5%
Over $400,000*                                                              2%
*(on land containing one or two single-family residences)
---
For more information, visit my blog regularly. To learn more on the government's changes to Canada's mortgage rules, check out this post.
Jethro Seymour, Mid-town Toronto Real Estate Broker